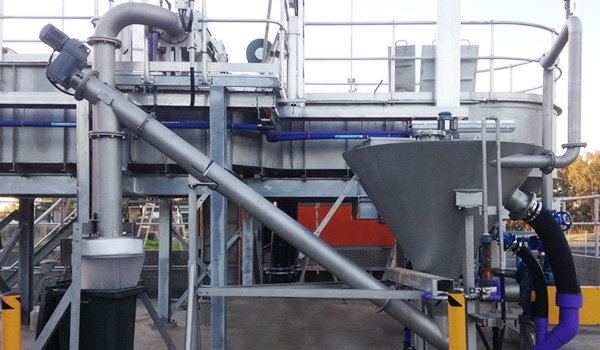 The new plant was designed and manufactured by SPIRAC in Perth, Australia. It accommodates 139l/s PWWF with internal bypass and stop board systems. 

At the head of the plant the STEPGUARD and the SPIROWASH extract screenings material, wash, press and discharge to a bin. Grit is captured via the SPIRAC GRIT vortex system where it is transferred to a Grit Washer unit for cleaning and discharged to a separate bin.
The majority of equipment was manufactured in Perth, Australia and transported in components to site for assembly.
SPIRAC delivered the complete mechanical inlet works package. Consisting of:
2x STEPGUARD
1x Bypass manual screen
1x SPIROWASH
1x Grit Washer
1x complete 316SS fabricated inlet channel system
1x elevated support structure including access provisions.
Structural certification