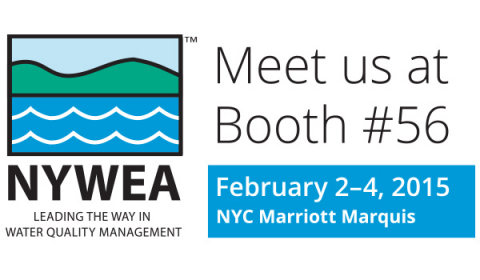 February 2 to 3, 2014, NYC Marriott Marquis
We are pleased to announce that SPIRAC is going to participate at the 87th Annual Meeting of the New York Water Environment Association (NYWEA) exhibtion at booth number 56 scheduled for MONDAY, February 2nd through to TUESDAY, February 3rd, at the New York Marriott Marquis Hotel. 
We warmly invite you to meet Jill C. McCusker our Sales Manager. We won't bring tons of equipment however we will be able to create and present dewatered sludge handling and storage solutions for you.
See the latest and best technology available at our booth #56.
We are looking forward to meeting you.