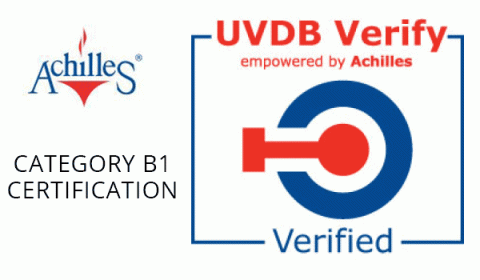 SPIRAC is pleased to announce that it has been awarded an Achilles UVDB Verify Category B1 accreditation.
The certificate allows us to pre-qualify as an approved supplier within the wastewater sector - a process that makes it easier for companies an waste water authorities in the sector to manage their supply chain risks and to comply with EU procurement regulations.
The accreditation was granted on the basis of a rigorous independent audit of our Health & Safety, Quality and Environmental management systems, both in-house and on-site, and will be reassessed at regular intervals.
We are delighted with our scores. In the on-site audit of our practices and procedures we achieved 100% for Quality and 83% for both Environmental and Health & Safety.
"This is a great achievement for us," said Joakim Ramen , Director for SPIRAC Ltd.. "We are particularly pleased with the on-site audit results. Our engineers, are helping us to develop closer working relationships and greater co-ordination with our clients."
For more information on how SPIRAC can help you, call us on +44 (1) 295 270 335 or email us on conveyors@spirac.co.uk