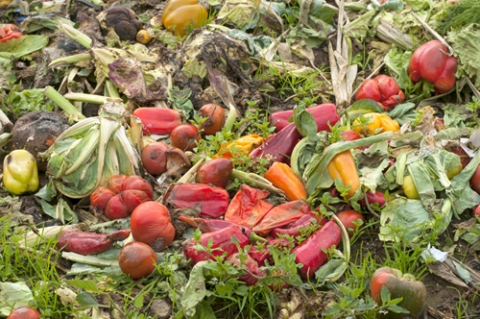 Food processing is an enormous industry across the globe. With over 7.4 billion people in the world, all of whom need to eat, there are few sectors that need to be run as efficiently and smoothly.
According to Research and Markets, the food market is expected to be worth over $3 trillion by 2020, as the global population swells and demand continues to rise. Despite this constant need, however, the Food and Agriculture Organization of the United Nations estimates that almost one-third of all food produced ends up as waste.
Given such a large volume of food waste, processing facilities need reliable equipment to handle it efficiently and consistently. SPIRAC provide a number of solutions to the sector, to ensure operations run smoothly and with minimal interruption.
The shaftless spiral conveyor is designed to suit a range of challenging industrial applications.
Transporting waste with shaftless screw conveyors
Organic household waste can be particularly difficult to transport and process, given its often sticky consistency. The shaftless spiral conveyor from SPIRAC is designed to suit a range of challenging industrial applications handling difficult-to-transport materials such as food waste.
Conveyors are available in horizontal, inclined or vertical formats, with specialty coatings available to reduce the incidences of material becoming adhered to the equipment. Less chance of household waste sticking means fewer blockages and delays in processing, and a more reliable and efficient solution.
Collection and removal of organic waste
Shaftless screws are also a feature of SPIRAC's live-bottom and sliding frame silos, as well as our truck receival bunkers. Traditional silo solutions were susceptible to material bridging - the formation of blockages at the bottom of the chamber - but the movement promoted by SPIRAC's products eliminates the chances of food waste settling and solidifying.
Having the floor of the silos in motion so regularly may seem like a situation that would place excessive strain on the mechanical aspects of the solution, however all of SPIRAC's shaftless screw systems are designed to counter this. Typically running at very low RPM, the expected lifespan of a silo reaches in excess of 15-20 years, and the lack of intermediate or end bearings means major maintenance work is kept to a minimum.
With the vast amounts of food waste needing to be processed every day, facilities must have reliable equipment that is built to last and requires little human interaction and maintenance. Speak to SPIRAC today about how shaftless screw technology can make your waste handling much more effective.