15/02/2022
Europe News
Municipal Solutions
Shaftess Spiral Conveyors test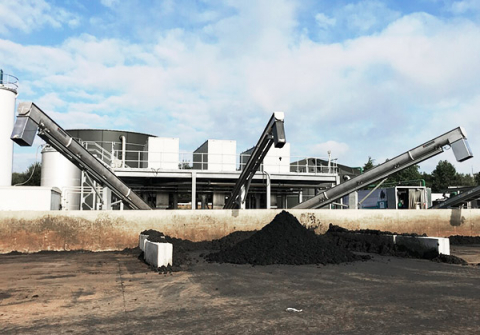 Always great to get positive feedback from our clients 
"The system is performing excellently. The guys on site are really happy with them, and the increased capacity they give has allowed so much more operational flexibility. Very happy customers!!"
Our scope was to replace existing sludge conveyors for larger units to help increase throughput. Equipment supplied: 3 x 500 diameter SPIROLINE® conveyors in 304st./st, 15 meters in length and at 20° inclination, each capable of handling 37.5m³/hr in a Duty/Assist/Standby configuration.
SPIRAC is the global leader in shaftless spiral conveying and manufacturing, with thousands of installations worldwide. This proven technology offers significant cost and operational advantage over alternate methods of screenings, grit and sludge transport.
SPIROLINE® conveyors feature a U-trough with a low RPM shaftless spiral riding on a unique low friction long life trough liner called DURAFLO® SPX. The DURAFLO® SPX liner has a built-in wear indicator with a snap-in, snap-out feature enabling easy replacement.