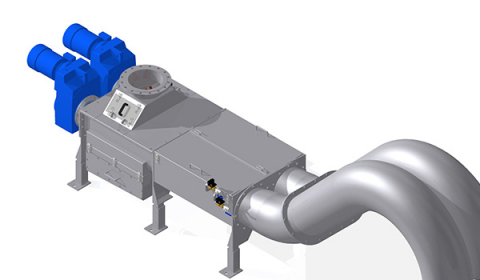 In the last year we progressed from MEGAWASHER to SPIROWASH®. The improved results convinced Deephams and little Marlow SW to benefit from our latest innovation the dual SPIROWASH®.
The improved drain section provides advanced compression and dewatering due to a stronger screw and an improved basket section. The innovative method builds up more pressure and therefore increases dewatering. 
Higher degree of wash out then competitior products, (approx. 80 -90 %) even at high grit and fat loadings, makes the 
SPIROWASH
®
highly reliable during operation. 
Please find below more SPIROWASH®advantages: 
Screenings can be fed directly or per launder-sluice
Replaceable nylon brush over inlet drain section on
High Flow units Lower power and wash water usage
Simple automatic control for great flexibility
Degree of wash out is approximately 80-90%