24/08/2021
Asia Pacific News
Europe News
North America News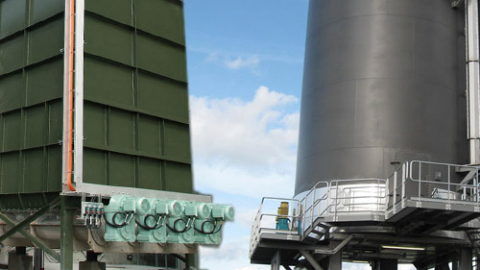 When it comes to sludge storage equipment, there aren't a lot of solutions that have the usage history and versatility of silos. They're a common and unassuming feature of many Wastewater Recycling Plants, but the truth is that each particular site has different requirements.
It is important to understand the variations in silo technology, and which system is right for each type of facility. The most significant difference between versions of SPIRAC's rectangular and round silos lies in the outloading methods, with sliding-frame and live-bottom being two distinct options. Which is the right choice for your material handling system?
Available in both the rectangular and round silo configuration, the Sliding-Frame from SPIRAC is designed to keep bulk material buildup that can cause potential blockages at the bottom of the silo. The hydraulically powered frame is designed to break up any "bridges" - collected material that can gather and solidify over the extraction screw - and help direct that substance toward a discharge point in the silo.
Which is the right outloading method for you?
An effective choice for facilities that frequently handle non-free-flowing materials, including solid waste, wood chips and dewatered sludge, the SPIRAC sliding-frame silo features a simple operation with few moving parts. That means your maintenance concerns should be minimised, the operation is exceptionally reliable and power consumption remains low.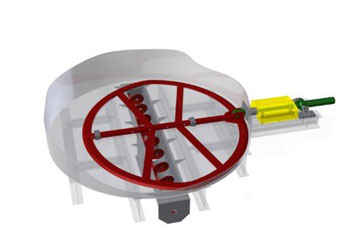 Round Sliding-Frame Outloading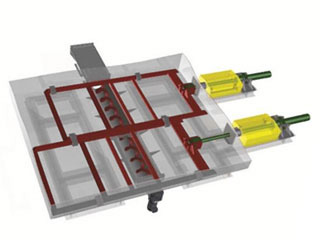 Rectangular Sliding-Frame Outloading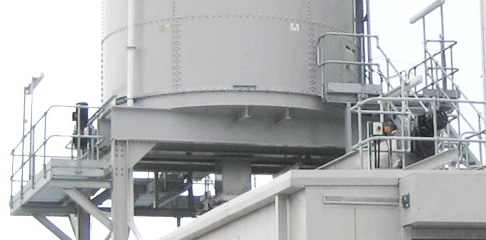 Round Sliding-Frame Silo Installation
For facilities that regularly handle the most challenging sticky materials, SPIRAC's Live-Bottom silo may be a more suitable option. The wastewater industry in particular, may find these devices to be effective - in fact, they're custom-designed with storage, transfer and outloading of dewatered sludge in mind. 
Unlike the Sliding-Frame Silo, a Live-Bottom features multiple spiral screws - usually from two to eight depending on the size and intended use. Running side-by-side, the movement of the screws ensures material bridges, and blockages are unable to form. 
Similar to the Sliding-Frame, Live-Bottom Silos run at a very low RPM, ensuring minimum wear and maintenance is required. Through normal operation, an inspection of the units should only be required every 5-10 years, with the components themselves lasting as long as 20 years.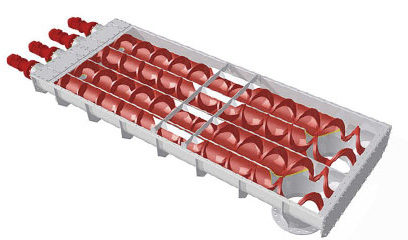 Live-Bottom Outloading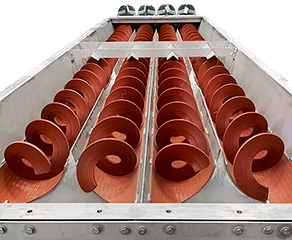 Live-Bottom Outloading 
SPIRAC's silos - both sliding-frame and live-bottom - are available up to a size of 1,000 cubic metres, in high-spec mild or stainless steel. Given the nature of their use, corrosion protection is also a feature, with a range of specifications available to suit many industries. Need to know more about silos and outloading methods?
Is your material handling system in need of some new storage equipment? For more information about the best silo solution for your facility, speak to SPIRAC today.