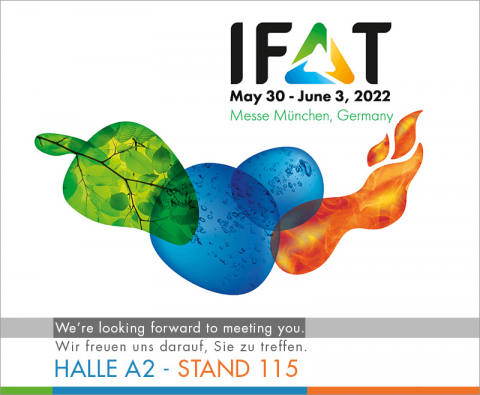 IFAT 2022, Halle A2, Booth 115, May 30 - June 3, 2022
We're looking forward to meeting you in person at booth 115. Exhibitions are an excellent place to find out about the equipment we offer. 
Wir freuen uns darauf, Sie persönlich auf unserem Stand 115 zu treffen. Ausstellungen sind ein guter Ort, um sich über die von uns angebotenen Geräte zu informieren.
World's Leading Trade Fair for Water, Sewage, Waste and Raw Materials Management, May 30–June 3, 2022 | Messe München
Weltleitmesse für Wasser-, Abwasser-, Abfall- und Rohstoffwirtschaft, 30. Mai–3. Juni 2022 | Messe München