09/08/2018
Europe News
Exhibitions & Meetings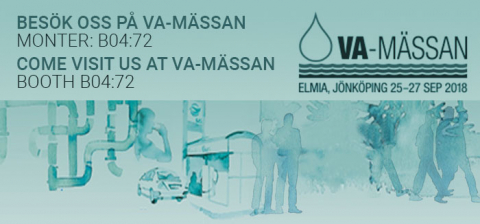 The Water and Wastewater Fair (VA-Mässan), September 25-27, 2018, Jönköping, Sweden has been the water industry's most important meeting-place for many years in Sweden.
Please visit us at booth B04:72 to disucss your project requirements and check out our demo units. This year we are proud to introduce our coarse and fine screens to the Swedish market. We can be your one stop shop for screening, grit and sludge handling solutions. Our Swedish team is looking forward to seeing you and will provide light refreshments and drinks!
Please click >here< for your invitation.