01/11/2016
Asia Pacific News
Europe News
Municipal Solutions
North America News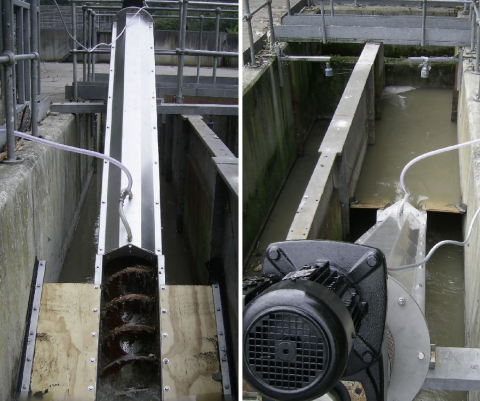 During September and October 2016,  SPIROGUARD® was tested at the National Screen Evaluation Facility (NSEF), Durham, UK. The screen was put to the test with screen curtain aperture sizes of 3mm to 6mm. The test procedure used for evaluating a Screening Capture Ratio value was initially developed by Northumbrian Water as part of their Screen Evaluation Programme, and subsequently adopted by all the UK Water Companies for use at the NSEF.
The average SCR for the SPIROGUARD® screen with 6 mm dia apertures was found to be 52% and the average for the SPIROGUARD® screen with 3 mm dia apertures was found to be 75%. The SCR values of 52% and 75% found for the two respective screen variants compare favourably to other similar "Combined Screens" previously tested at the NSEF and can therefore be considered reasonable, representative, and within the expected range.
Both SPIROGUARD® screen variants appeared to remove all gross solids (ie solids greater than 6 mm in any two dimensions) from the flow. The pattern of the tests indicate that the trend is for the SCR to remain relatively constant as flow increases. The pattern of the Headloss / Flow Graphs indicate that headloss increases with flow, as could be expected.