07/07/2016
Asia Pacific News
Municipal Solutions
Shaftless Spiral Conveyors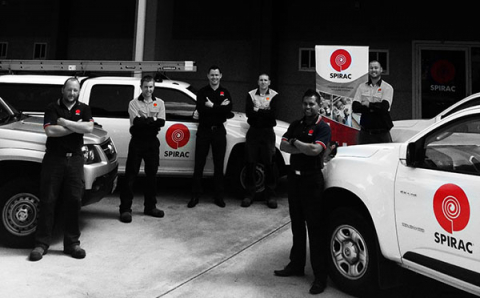 Being large and complex facilities, industrial wastewater treatment plants obviously need to be carefully and rigorously maintained to promote efficiency, reliability and safety. Ensuring that operations run smoothly often depends on having equipment that is correctly installed, serviced regularly and replaced when necessary.
As the manufacturers and providers of many pieces of equipment used in the wastewater treatment process, SPIRAC believes the after-sale service component of our products is an equally important part of all transactions. Here are some of the ways our team assists organisations well beyond the initial provision of products.
Installation
Once a new piece of equipment has been purchased for a material handling system, making sure it is correctly installed is critical. Many facility operators, however, may not have the expertise on-site to integrate components into their location effectively, leading to potential damage and costly delays down the line.
SPIRAC has in-depth knowledge of all its products and the facilities for which they were designed, and are therefore in the optimal position to introduce them to a new environment. 
Preventative maintenance
All of SPIRAC's product solutions - including shaftless screw conveyors, the SPIROPRESS® dewaterer and the SPIROTAINER® containment and transport system - are designed to minimise the need for major maintenance. However, given the intensive and occasionally corrosive nature of the industries that use such equipment, all facilities need to be regularly assessed and audited for potential problems.
In the case of wastewater and sewage treatment plants, any equipment functioning incorrectly can not only be a danger for workers, but for public health in the area they service. The time required to check that all equipment is in good order can represent a significant expense, one that can take resources and personnel away from day-to-day operations. 
The best way to minimise the chances of any equipment malfunction is to carry out preventative maintenance regularly. Alternatively, you can have SPIRAC carry out that task for you - our service technicians know the systems inside and out, and can advise on any necessary repairs or components that need replacing.
Upgrades
Should a facility be looking to expand its scope, or need to replace some legacy equipment that is no longer suitable for modern processes, SPIRAC again has the solutions required. We can audit systems to optimise efficiency and provide the best equipment options to meet your needs. 
Speak to SPIRAC today about how to maximise the lifespan of your material handling systems.