20/03/2019
Asia Pacific News
Europe News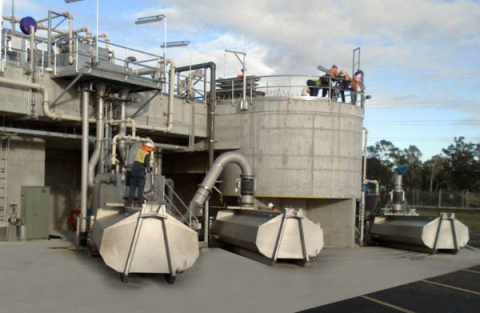 When the decision was made to upgrade this Wastewater Treatment Plant, a containment and road transport solution for screenings and grit was needed. SPIRAC was asked to manufacture three 10m3 SPIROTAINER®. Two SPIROTAINER® are used for screenings and one for grit. 
Combined with SPIRAC spiral conveyor systems, grit and screenings are transported, stored and removed from site with minimal operator intervention, virtually odour-, vermin- and insect-free.
A permanent onboard spiral conveyor and control system provide automated filling and level control while a robust door-sealing system ensures leakproof transport even with a large liquefied component. 
Standard truck lifting devices are incorporated into the design to facilitate transport. Once it has reached the destination, the SPIROTAINER® is emptied by simply tilting.
The stainless steel SPIROTAINER® have double the life expactancy  to  a mild steel SPIROTAINER®. The lower purchase price of a mild steel SPIROTAINER® with Epoxy paint are offset by a longer lifespan and the lower maintenance costs of a stainless steel unit.