10/05/2016
Asia Pacific News
Europe News
Municipal Solutions
North America News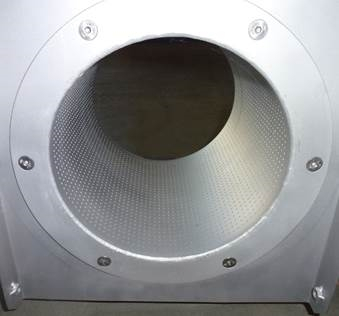 Whether it's a municipal sewage treatment plant or an industrial facility, dewatering solutions are important. They're used to compact material and significantly reduce water content in order to move screenings and water onto different processing stages.
Typically, paper mills are responsible for generating the type of material that requires a dewatering system. The following are some (but not all) of the many types of industry where dewaterers are used:
Municipal sewage treatment plants

Industrial treatment plants

Food industries

Breweries

Abattoirs

Pulp and paper industries.
Reliability and capability
Dewatering systems have to process high volumes of material throughout the day. As a result, businesses need to choose quality dewatering solutions that are ideally able to:
Keep maintenance to a minimum

Use a small amount of power

Keep costs down

Save on space

Place minimal strain on components
SPIRAC offer two dewatering solutions able to meet these requirements.
SPIROPRESS®
SPIROPRESS®, a dewaterer that combines conveying, dewatering and volume reduction, features a conveyor with a press zone on one end. The simple unit processes raw screenings up to 30m2/hr and achieves a volume reduction of up to 70 per cent depending on actual site conditions.
The SPIROPRESS® is designed to keep maintenance to a minimum whilst ensuring operational safety. Finally, it's not a significantly large system, meaning the overall layout can be customised to suit the required footprint.
SPIRAC also offer a significant number of reliable and capable solutions.
SPIROPAC®
On the heavy-duty end of the spectrum is the SPIROPAC®. This is a shaftless screw press designed specifically to compact down coarse materials. It's also able to compact materials of consistent or mixed sizes, depending on the needs of the business.
SPIROPAC® can achieve high compaction rations by utilising a strong spiral with low speeds of operation and high torques. The result is that it's able to exert high pressure on the material passing through.
The stand-out features of the SPIROPAC® include a very high compaction rate, heavy-duty construction, low capital cost and high reliability.
To learn more about the dewaterers available from SPIRAC, don't hesitate to get in touch today. SPIRAC also offer a significant number of other reliable and capable solutions for municipal waste water facilities and industrial applications.