05/05/2022
Municipal Solutions
Shaftless Spiral Conveyors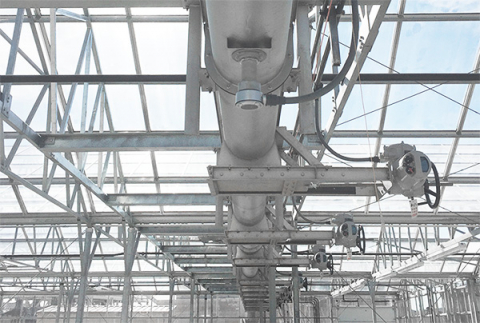 The reuse of wastewater has become essential to cope with water stress in Egypt. Bahr El-Baqar, will provide water for the irrigation of more than 168,000 hectares of plantations in Sinai. 
The new facility has a production capacity of 5.6 million m3 per day, making it the largest wastewater treatment plant in the world. The Egyptian companies, Arab Contractors (Arabco) and Orascom Construction built the Bahr El-Baqar wastewater treatment plant. 
The plant has been recognized by Guinness World Records as the largest plant of its kind. Bahr El-Baqar is holding multiple Guinness World Records:
the world's largest water treatment facility
largest sludge treatment plant,
and largest single-operator ozone generating plant.
SPIRAC is proud to be a supplier for the sludge treatment plant, moving the sludge to and from the sludge drying areas. We supplied 32 inclined SPIROLIFT (OK) conveyors for dried sludge and 32 inclined SPIROLINE (U) conveyors for wet sludge, In total 64 conveyors with a total length of approximately two kilometres have been installed. 
The Bahr El-Baqar plant collects wastewater that flows along the Bahr al-Baqar Drain. The effluent then passes through four treatment lines of 1,250,000 m3 each per day before being made available to farmers for irrigation.