29/11/2019
Asia Pacific News
Europe News
Municipal Solutions
North America News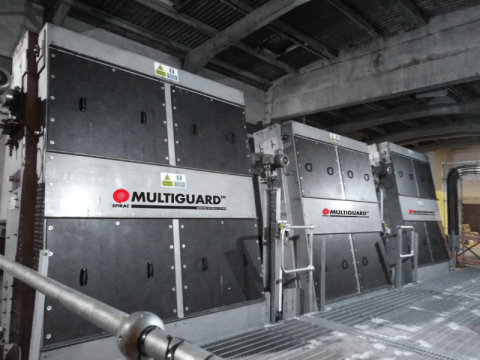 The purpose of the project was to replace three dated coarse screens that provide protection to the pumps. This project was part of an upgrade scheme that aimed to prevent flooding.
The screens selected were three MULTIGUARD coarse screens and were designed to fit in a chamber 2.7 meters wide and an operating depth of 9.8 meters from floor to invert. The design flow per screen is 4,661 l/sec. The screens were constructed from Stainless steel grade 316 throughout to provide a long asset life in this coastal area.
Collected screenings from the 15mm bar spaced screens were deposited into an existing shaftless spiral conveyor from SPIRAC that feeds a SPIROWASH unit.